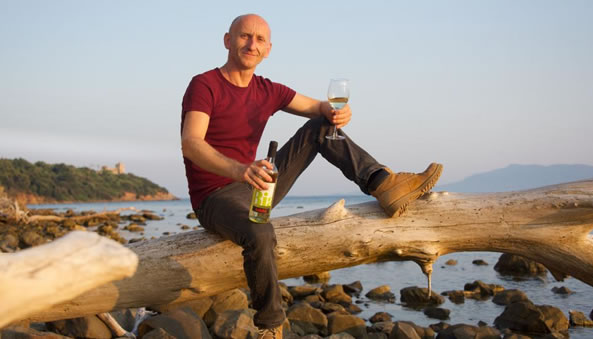 Cantina La Selva is an organic farm in the beautiful Maremma district of southern coastal Tuscany. They produce a whole range of organic fruit and veg, plus olive oil of course and some fantastic organic wines. They are one of our larger producers but still work the land by hand with a firm focus on working naturally and genuinely organically. As well as the more obvious Tuscan grapes of Sangiovese and Vermentino they're also one of just a handful of producers now growing the tradional Pugnitello grape – once widely planted in Tuscany, it was thought to have become extinct. If worked correctly, which means heavy pruning as it's a high yielding variety so needs cutting back to concentrate the vine's qualities into a smaller number of grapes, it makes beautiful rich, concentrated wines.
They also produce Morellino di Scansano which is a highly respected DOCg making some of the best Sangiovese wines in Tuscany after their near neighbour Brunello of course. Plus their excellent Bordeaux blend "Prima Causa" which can rival DOCg Bolgheri in my opinion.
And they also make one sulphite free wine called Privo, basically Sangiovese with a little Alicante blended in. It's one of our most popular sulphite free reds given it's easy drinking fruit forward style.
Their wines are superb.
You can view La Selva's sulphite free Privo Sangiovese Blend on our Sulphite Free Wines Page
And all their ultra low sulphur Organic Wines on our Organic Wines Page