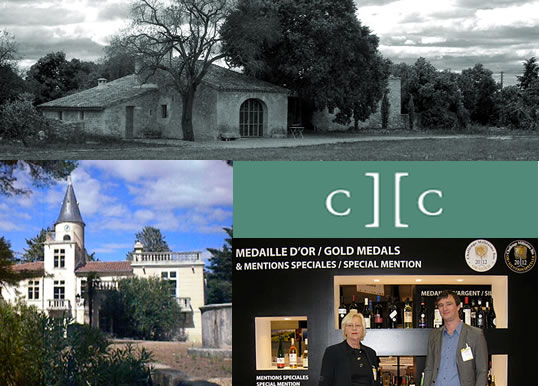 Domaine Costes Cirgues is a small family Chateau and winery at Sommieres a little way north of Montpellier. Beatrice Althoff discovered the Chateau when looking for a holiday home. Her son David was looking for a job so they decided to take on restoring the old Chateau and David took on the vineyards that came with the property.
From the onset he wanted to make wines without sulphites or any other chemical additives. Their wines are excellent and they've received a lot of good press as they've picked up some awards recently including two silver medals at the 2013 Millesime Bio (the world's biggest organic wine fair).
They control all aspects of their winemaking and bottling. Each label is a photo of the specific vineyard from where the grapes were grown.
You can view our Costes Cirgues wines on our Sulphite Free Wines Page